Welcome to the website of Altarnun Parish Council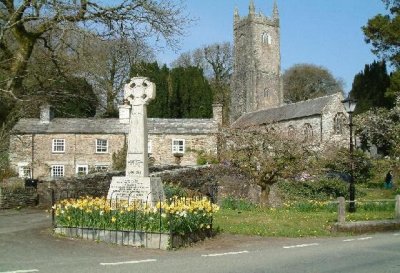 (St Nonnas - The Cathedral on the Moor)
The parish of Altarnun lies on the eastern side of Bodmin Moor and covering 15,014 acres, is the largest in Cornwall. From the rugged moorland in the west of the parish, across to the unspoilt villages of Altarnun and Bolventor, which boasts the world renowned Jamaica Inn, to the picturesque farmland and rural hamlets in the east, the diversity of rural Cornwall is reflected here.
We work hard with the community to protect, preserve, and continually improve our rural environment for the benefit of all. Recently this has included influencing the provision of sufficient affordable housing for local people, road safety and traffic management improvements, installing a public access defibrilator and building public conveniences in Altarnun.
IMPORTANT MESSAGES - please read these and also check our 'Notice Board'
DOG WALKERS Please bare in mind that this is now the lambing and calving season and when walking your charges anywhere near farm animals please have them on a lead.
PLANNING For recent planning application comments and decisions being made outside of monthly meetings due to Covid disruption, please refer to our Planning page-click the link: Parish Council>Planning
PARISH FOOTPATH CUTTING CONTRACT Contractors your limited time opportunity to apply for a three year contract. Please click the link: Footpaths - Invitation to Quote